BareMetal Silver
Starting from
$695.00
Monthly +
$999.00 Setup Fee
CPU 2 x Intel Xeon Silver 4116 12 Cores @ 2.10GHz (Up to 3Ghz on Max performance) Disk 2x1.6Tb SSD SAS Ram 128Gb You can choose between 100mbps, 1Gbps or 10Gbps unlimited *Self Management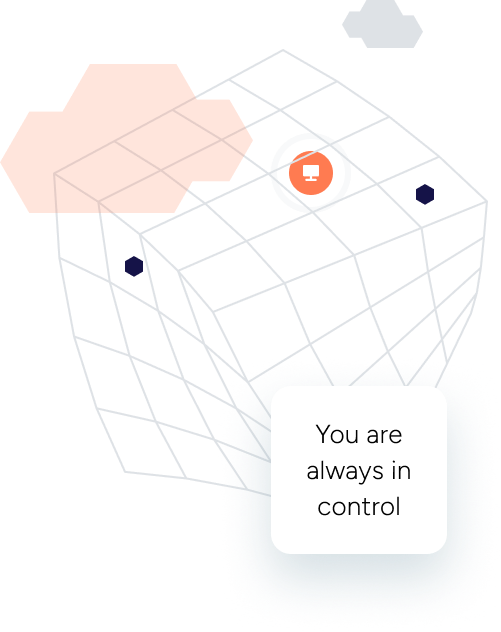 Dedicated Servers – Hassle-Free
With our Bare Metal Infrastructure as a Service you are always in control!
Select one of our available server configurations from our portal and you can be up and running in minutes. Need a specific configuration? Contact us and we will deliver it into any of our 47+ locations faster than anyone else.
Best-in-class performance, security, and privacy combined with clear and direct pricing for your processing and storage needs. All while benefiting from our edge locations and the most connected network that enables you to focus on growing your business on Infrastructure that never holds you back.
47+ Tier III And Tier IV Data Centers
Located in Latin America, USA and Emerging Markets
Transparent Prices
No hidden costs or unexpected charges
24×7 Support
Support available any time in English, Spanish, and Portuguese
Instant Deployment
Activate your services immediately, directly from your desktop
Our Network
Deploy your services and applications with our public cloud and network, all across Latin America.
Learn about Connectivity Services
Articles, success stories, and insights about the industry, written by EdgeUno's specialists.
Frequently asked questions
Don't see the answer to your question?
High performance: Bare metal servers offer superior performance compared to virtualized environments since they have dedicated resources. Bare metal servers offer better security since there is no sharing of resources with other users.
High-performance computing (HPC) workloads or resource-intensive applications like big data processing, Machine Learning, and Artificial Intelligence, Gaming servers, Database servers and Content delivery networks (CDNs) that require efficient content distribution.
A bare metal server is a physical server dedicated to a single user or organization, whereas a virtual server is a portion of a physical server that is partitioned and shared among multiple users. Bare metal servers offer better performance and control but require more management compared to virtual servers.