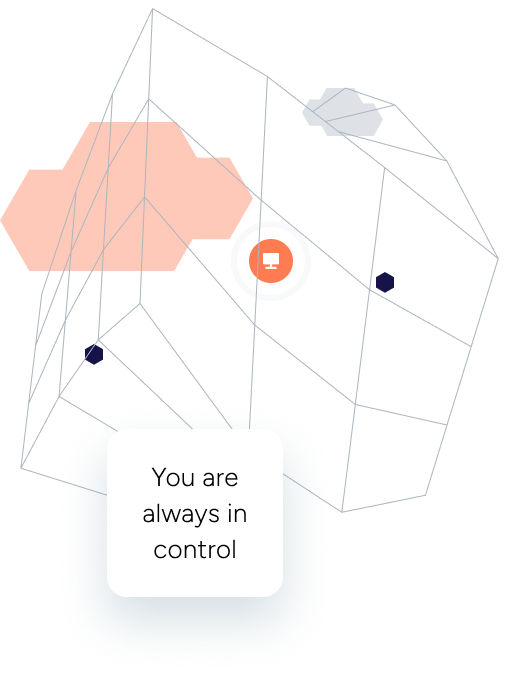 High-Capacity Metro Connectivity
Data Center diversity is considered a given for mission critical data, content and applications. Connecting those diverse Data Centers within metro areas can often be more challenging than securing the right locations in the first place. EdgeUno bridges the gap between location neutrality and data resilience with our metro services.
From Dark Fiber and the only widely available 400Gbit/s metro wave service for high capacity needs to smaller wave services for Cachefill and data replication, we deliver this connectivity to you on resilient, diverse networks in some of the most difficult metro areas to operate within.
Dark fiber
Dedicated Dark Fiber between major Data Center locations
On-Net Metro Wave
On-Net Metro Wave services delivering protected or unprotected service
Multiple capacity interfaces
Multiple capacity interfaces available to suit your terminal equipment requirements
Multiple routes
Multiple routes available for network diversity and resilience
Learn about Connectivity Services
Articles, success stories, and insights about the industry, written by EdgeUno's specialists.
Frequently asked questions
Don't see the answer to your question?
Metro Wave or Dark Fiber works by providing organizations with dedicated fiber optic cables within a metropolitan area. These fiber strands are unlit, meaning they don't have active equipment installed. The organization then deploys their own equipment, such as transceivers, switches, and routers, to light up the fiber and establish high-speed connections between their data centers.
Metro Wave or Dark Fiber can provide high availability connectivity by establishing redundant and diverse fiber routes between data center locations. This means that if one fiber connection or route experiences an issue or disruption, traffic can automatically reroute through an alternative path, ensuring continuous connectivity and minimizing downtime.
Yes, Metro Wave or Dark Fiber can be an excellent choice for disaster recovery and business continuity solutions. Its high availability and low latency characteristics allow organizations to establish reliable and fast connections between their primary and secondary data centers, ensuring data replication and seamless failover in the event of a disaster or network disruption.