About
FlashStart is a Cloud-based internet filtering and malware mitigation technology, founded in Italy in 2001 by Francesco Collini, CEO of the company. The organization had been operating as an MSP in Northern Italy for more than ten years.
In 2016 FlashStart started operating in Europe and became the official Cloud Filtering supplier for Bintec and Teldat, a German-Spanish multinational group. After that, the company landed in the UK where they kept consolidating a customer base, and nowadays, FlashStart is now present in 145 countries in the world.
Challenge
Challenge – 1
Finding the right provider, that would offer quality nodes and peers, flexible policies, reliable BGP communities, and improving latency in South America.
Challenge – 2
The FlashStart Cloud runs on geographically diverse server farms, providing high service availability and low latency. However, when looking into the Latin American market, FlashStart struggled with several factors in the region.
One of the main challenges was the quality of the peering, the connection of other providers in LATAM was not as strong as the company needed and the high latency on the continent was also a big concern as it ranges between 60 and 50 milliseconds.
Besides that, the crossing community and the BGP configurations were not as flexible and reliable. Other global carriers have strong policies, requesting companies to use their operating system image without the ability to use their own branding. Because of this, FlashStart also encountered issues with announcing its network in South America.
The company needed an ally who had a presence and lead the market in the Latin American region. Who, in addition to knowing about the technical solutions of the region, knew the regulations of each country and provided a customer service focus for their business.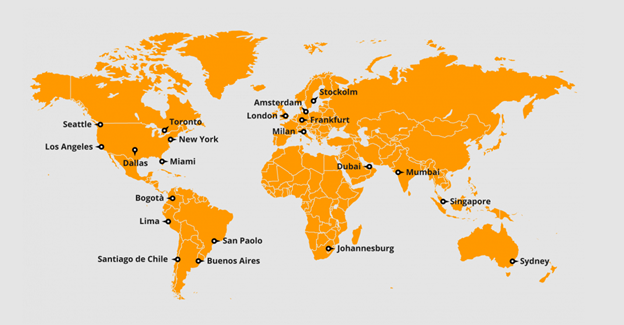 Solution
Solution – 1
FlashStart turned to EdgeUno for its infrastructure solutions across Latin America. The company invested in a full solution of VPS services, BGP configurations and their infrastructure in countries such as Colombia, Brazil, Argentina, among others.
Solution – 2
With the VPS (Virtual Private Server) solution, the FlashStart Cloud could deploy their filter in each location EdgeUno has a point of presence such as Colombia, Argentina, Peru, and Brazil. A VPS is a more secure and stable solution than shares a hosting where you do not get a dedicated server space.
The process is something completely automated and simple to use, once the VPS is delivered automatically, the access information arrives by mail, and then the FlashStart team oversees customizing the server for what they need within the company.
EdgeUno then goes in and executes the BGP community's configuration, the use of these communities allows companies like FlashStar to prevent their prefixes from being advertised to specific peers or prepend their routes to a subset of peers.
A template was created for the Firewall and the DNS, with this, the deployment started in Sao Paulo. Relaying on EdgeUno's infrastructure, the company was able to clone and duplicate the configurations to roll out the second node in Bogotá and repeat the same process to deploy in Buenos Aires.
The level of engagement and attention to detail played a particularly important role in the relationship between FlashStart and EdgeUno. The possibility of reaching the key people at the expected time and finding immediate solutions is the thing that differentiates EdgeUno from other providers as confirmed by Francesco Collini, CEO of FlashStart.
We talked a lot, and we spent many hours with people from different countries, cultures, and backgrounds in order to mix a robust and reliable technology with a customer-oriented service, always available and very human approach.
Francesco Collini
Results
Result – 1
FlashStart went from having a latency of approximately 60/50 milliseconds to 10 milliseconds when using EdgeUno's services. 7.000 children in schools in Uruguay have been protected with the FlashStart filter thanks to EdgeUno's infrastructure and with 2476 new peering's the company manages to divert traffic in a better way.
For years, we built in a very good relationship with Latam customers, I think for several reasons: we love dealing with human relations, we like talking in Spanish, our platform has entirely been translated in Spanish and Italian people (and technologies) are very appreciated in South America.
Francesco Collini
Result – 2 
For a business like FlashStart, low latency is completely important, their serves cannot be down, even for a millisecond. The local latency provided by EdgeUno was the reason for their latency to be 5 times better than before, going from 60 or 50 milliseconds to 10 milliseconds in South America.
EdgeUno also provided 2476 peering's globally, which allowed FlashStart to divert traffic in the best way possible. FlashStart now has a presence in Bogotá, Buenos Aires, Lima and São Paulo.

The IaaS company EdgeUno, also offers solutions in 3 languages, English, Spanish, and Portuguese. And their focus on customer service makes communications between the clients and the company transparent, fast and easy.
We found an excellent partner to deploy the application in Latin America, an excellent partner to talk with, always available, on time, with good infrastructure, and with the ability to customize the server for our needs.
Francesco Collini
Because of its partnership with EdgeUno, in 2021 FlashStart became a part of Plan Ceibal (Educational Connectivity to Basic Information Systems for Online Learning) a project created by the government of Uruguay that aims to spread technological knowledge among new generations.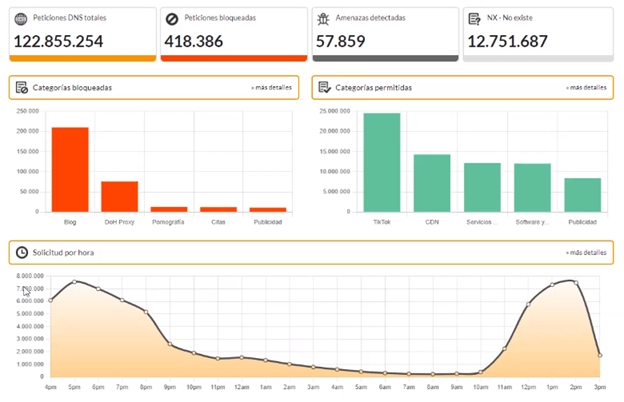 For this project, FlashStart is set at the router level. All the traffic passing through the router is hence examined by a checkpoint that blocks access to dangerous and undesired contents.
Next steps
What else is coming in the future for FlashStart and it's alliance with EdgeUno?
New features for the FlashStart Cloud: this includes a new layer of security, to protect FlashStart customers from any online threat.
Presence in Santiago de Chile: the company plans to enter the Chilean market early this year, reaching and protecting more end-users.
About Francesco Collini
Francesco Collini is an Italian accountant, with an IT specialization. He was always passionate about working as a network engineer and security consultant. Years later, Francesco founded his own company and started building his team to offer high performance services and DNS services.
After that, Francesco founded FlashStart in 2001 and loved the idea of managing his team from NOC, marketing, and sales to development and IT. FlashStart is still a growing company, facing many challenges but with many dreams to fulfil.
Contact
Contact FlashStart
Headquarters | Italy Cesena FC 47521
+39 0547 635020
www.flashstart.com